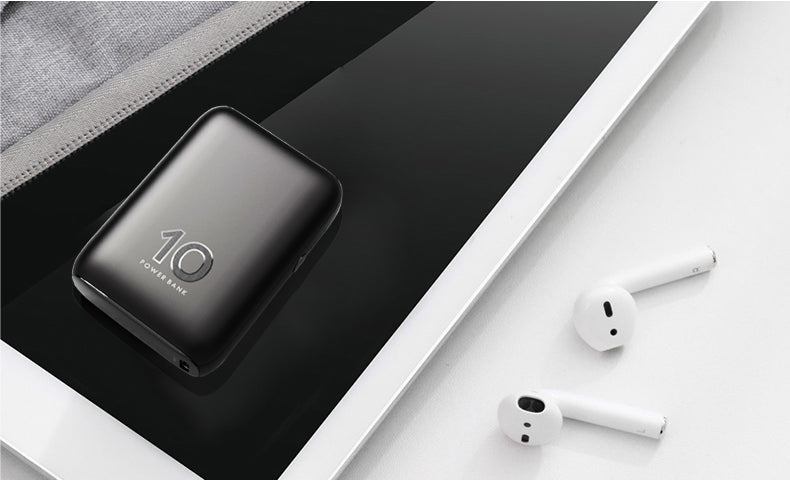 5 Things You Need To Know Before Buying A Powerbank
What do you do when your phone dies on you when you are on the go? Some phones have a larger battery capacity than others, and some phones have more battery-efficient operating systems than others, but the fact of it all is that the battery eventually runs down. With no access to a charging point outdoors or in public areas, you won't be able to charge the phone. This is when a powerbank charger comes in handy. Simply put, a powerbank is a portable gadget that charges your mobile devices when you plug it in. It eliminates the need for a power outlet for times when you don't have access to a charging point.
You must be thinking: "Which one should I get?" We are here to help you find the perfect one based on the type of device you have. With some useful and concrete tips, you will be able to make that decision.
Check the capacity of your phone's battery
You can literally see how big your phone battery capacity just by looking at how many Milli Ampere Hours (mAH) it has. You could also look at the specification lists of the device found on the Internet if you don't want to pry open the phone. But one often-overlooked thing is that you can't simply calculate just how many times a powerbank can charge a phone based on mAH alone. This is because of the heat emitted from the charger, battery and the other electronics that also causes small amounts of unwanted battery loss, and take in your consideration the real capacity calculations
Plus, if the output voltage of the charger is less than the device being charged, it won't work. So, two of the important factors to determine the perfect powerbank for your phone is how much mAH the charger supplies, and the output voltage it charges with. 
Take note of the manufacturer of the powerbank and the build quality
Some companies have a better reputation when it comes to manufacturing powerbanks than others. This isn't just from the namesakes, but companies that do better powerbanks often use higher quality battery cells, more reliable circuit chips that protect your phone from short-circuiting, etc. They also generally use premium materials. The rule of thumb is that you should always choose a powerbank from a credible manufacturer that also accommodates your phone capacity and output voltage. Powerbanks from the best companies usually do not have problems such as excessive heating, over-charging and more. So get the more reputable brands and don't settle for less. 
USB Charging
Some powerbanks contain an in-built USB charging cable. Other models do not have this feature. Instead, they have a separate cable that has to brought along with the charger. If you are interested in convenience, always go for powerbanks that have in-built USB cables. If you don't mind bringing around separate cables or you just prefer powerbanks without built-in cables, the alternatives are great. Because some of the more credible companies like Cager have started selling powerbanks with just USB ports on them and no cables attached, selections look more superior on that front.
Price & Quality
Because cheaper powerbanks from less credible companies often use refurbished batteries rather than new ones, along with omitting short-circuit and over-charging protection, you would want to get a recognized powerbank that is above an acceptable price range. Nowadays, Chinese manufacturers like Cager, Xiaomi, etc. are coming up with cheaper selections that are just as superior with all the important features, so you would be safe getting those for personal use instead.
Size of the PowerBank
Size is also important, because you never want to be bringing around a powerbank that is too bulky in your bag or for carrying around in general. Size is often closely related to the battery capacity so if that powerbank looks too big for you, there are always alternatives available with the right capacity, features, build, quality, and size.