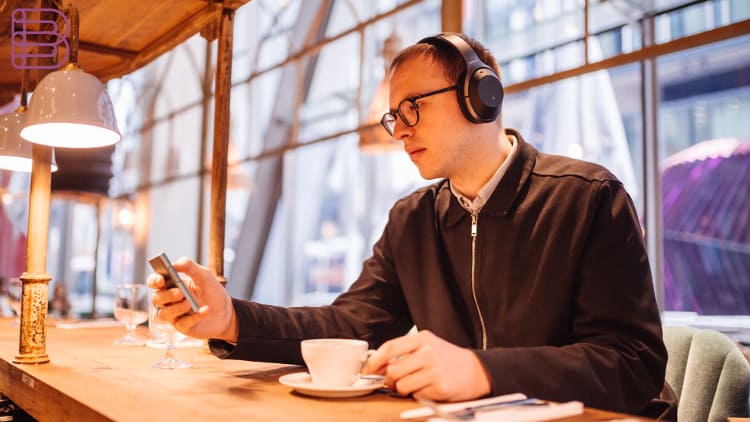 Noise-Cancellation in Headsets: Enhance Your Listening Experience
Noise-Cancellation in Headsets: Enhance Your Listening Experience
In today's fast-paced world, finding some peace and quiet can be challenging, especially in urban environments. For those who seek an immersive audio experience, whether it's listening to music or focusing on a podcast, noise-cancellation technology in headsets is a game-changer. In this blog, we'll explore what noise-cancellation is, the various types available, its importance in our lives, and how it works. Plus, we'll introduce our company's impressive collection of noise-cancellation headsets, designed to elevate your listening experience.
What is Noise-Cancellation?

Noise-cancellation, also known as active noise control or noise reduction, is a technology that reduces unwanted ambient sounds by generating an "anti-noise" signal. This counteracts external noise and effectively "cancels" it out, providing a more isolated and immersive audio experience.
Types of Noise-Cancellation
There are two main types of noise-cancellation in headsets:
Passive Noise-Cancellation
Passive noise-cancellation, also known as noise isolation, relies on the physical design and materials of the headset to block out external sounds. This is achieved using closed-back earcups and memory foam ear pads that form a seal around the ears, preventing unwanted noise from entering the listener's ears.
Active Noise-Cancellation
Active noise-cancellation (ANC) is a more advanced technology that uses built-in microphones to detect ambient noise and generate an anti-noise signal to cancel it out. This results in a significant reduction of external noise, allowing users to focus on their audio content without distractions.
Why is Noise-Cancellation Important?
Noise-cancellation in headsets provides the following benefits:
Improved focus and concentration: By blocking out distractions, noise-cancellation helps users concentrate on their tasks, leading to enhanced productivity.
Enhanced audio experience: With reduced background noise, listeners can enjoy their music or podcasts at lower volumes, resulting in less strain on their ears and a better audio experience.
Reduced stress: Exposure to constant noise can cause stress and fatigue. Noise-cancellation technology enables users to escape into a more peaceful environment, enhancing mental well-being.
Our Collection of Noise-Cancellation Headsets
We're proud to offer an extensive range of high-quality noise-cancellation headsets tailored to the needs of the Egyptian market. Our selection includes top brands and models, ensuring that you'll find the perfect headset to elevate your listening experience. Visit our noise-cancellation headset collection to explore our offerings and discover a world of immersive audio.
In conclusion, noise-cancellation technology in headsets provides numerous benefits, including improved focus, enhanced audio experiences, and reduced stress. Whether you're a music enthusiast, a busy professional, or simply seeking some peace and quiet, our collection of noise-cancellation headsets has something for everyone. Discover the perfect headset today and transform your listening experience.