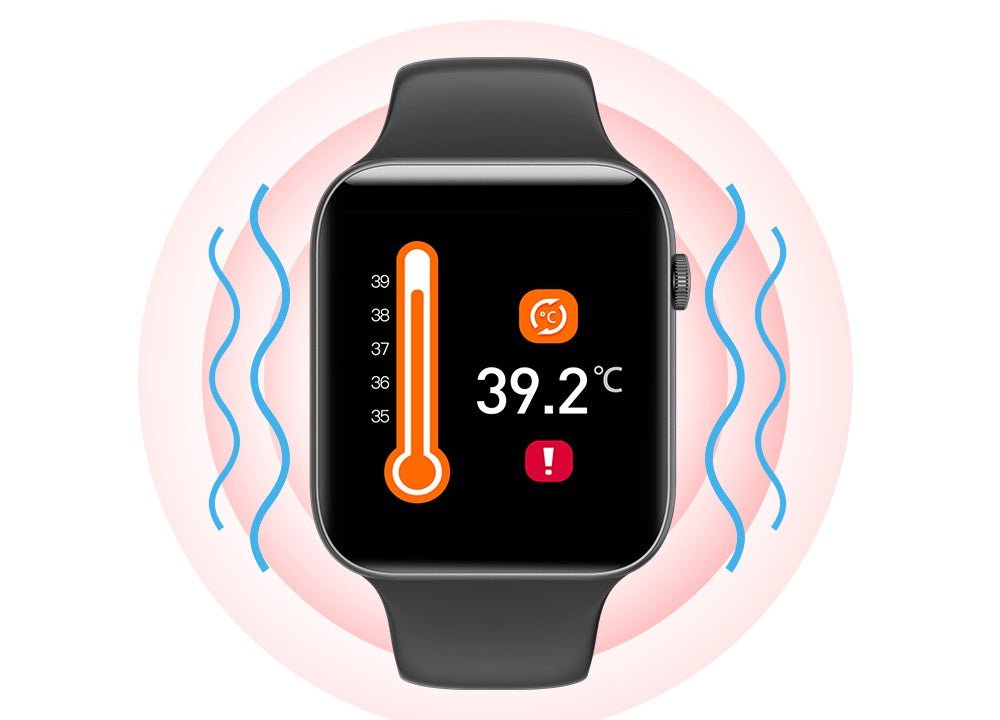 The Accuracy of Smartwatches: A Closer Look at Heart Rates, Steps, and More
The Accuracy of Smartwatches: A Closer Look at Heart Rates, Steps, and More 🚀
Imagine having a personal assistant that helps you stay on top of your fitness goals, tracks your health, and keeps you connected, all on your wrist. That's the power of smartwatches! But how accurate are these little gadgets when it comes to heart rates, steps, body temperature, sleep quality, blood pressure, and blood oxygen? Let's find out! 🤔
Heart Rate Monitoring: Know Your Beats 💓
Smartwatches use optical sensors to measure your heart rate. These sensors emit light onto your skin, and the watch then measures the light that's reflected back. The heart rate accuracy of smartwatches is generally quite good, especially during steady-state workouts like running or cycling. However, for high-intensity interval training (HIIT) or activities involving rapid changes in heart rate, they might be slightly less accurate. That said, smartwatches are excellent for tracking your overall heart rate trends and helping you stay within your target heart rate zones.
Step Counting: Walk the Talk 👣
When it comes to counting steps, smartwatches use built-in accelerometers to detect movement. While these devices may not be 100% accurate all the time – they might overestimate or underestimate your actual step count – they're still great for tracking your daily activity and motivating you to stay active. It's essential to remember that the goal is to make progress, not attain perfection. So, even if there's a small margin of error, your smartwatch will still help you achieve your fitness objectives.
Body Temperature and Sleep Quality: Rest Easy 😴
Some smartwatches can monitor your body temperature and sleep quality using infrared sensors and movement analysis. While they might not be as accurate as medical-grade equipment, these features can provide valuable insights into your overall wellbeing. By tracking your sleep patterns and understanding your body temperature trends, you can make informed decisions about your lifestyle to improve your overall health.
Blood Pressure and Blood Oxygen: Vital Signs 💉
Smartwatches with blood pressure and blood oxygen monitoring are becoming increasingly popular. These devices use photoplethysmography (PPG) sensors, which work similarly to heart rate monitors. While they can give you an idea of your blood pressure and blood oxygen levels, it's essential to remember that these readings might not be as accurate as those from medical devices. PPG sensors can be affected by factors like skin tone, ambient light, and positioning. So, it's always best to consult a healthcare professional for a more accurate assessment of your blood pressure and blood oxygen levels.
Discover Our Fantastic Collection of Smartwatches: Quality and Style Guaranteed ⌚
Now that you have a better understanding of how accurate smartwatches can be, it's time to find the perfect one for you. At Sunny Stores, we offer a fantastic selection of smartwatches for men and women, with an emphasis on quality, style, and performance. All our smartwatches come with a warranty, leaving you confident in your purchase.
Not only do our smartwatches accurately track your vital signs and fitness goals, but they also keep you connected with notifications for calls, texts, and apps. With their sleek designs, you'll look great while staying on top of your health. So why wait? Start your fitness journey today and shop our amazing smartwatches collection now! 🛍️
Remember, a smartwatch is more than just a piece of technology – it's an investment in your health and wellbeing. Stay motivated, stay informed, and stay fit with the help of a smartwatch from Sunny Stores. After all, your health is your most valuable asset. 💪🌟